About Missouri Cancer Associates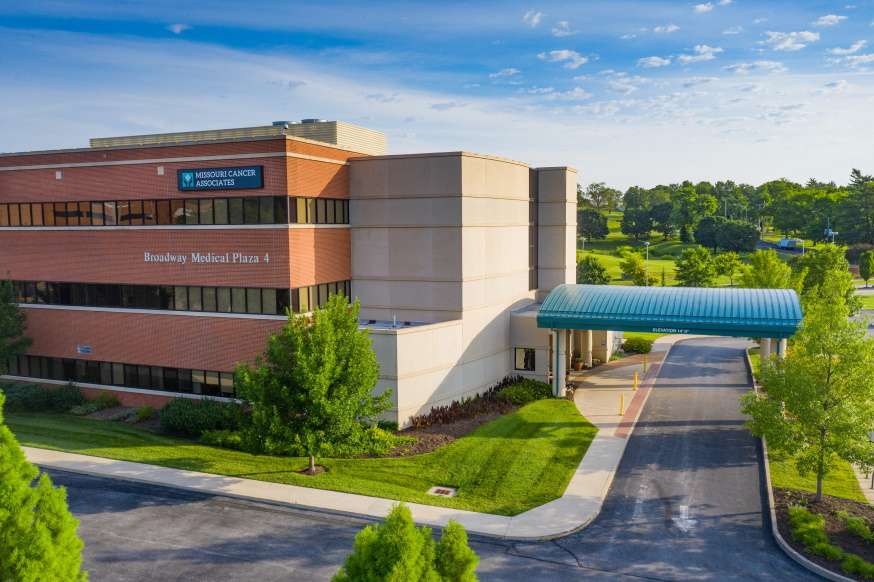 Since 1982, Missouri Cancer Associates has remained the premier cancer treatment center in mid-Missouri. With two locations in Kirksville and Columbia, our medical team offers intentionally crafted and cutting edge treatment specific to your diagnosis. At Missouri Cancer Associates, our care and treatment team provide comprehensive cancer care services, in a multidisciplinary setting, including: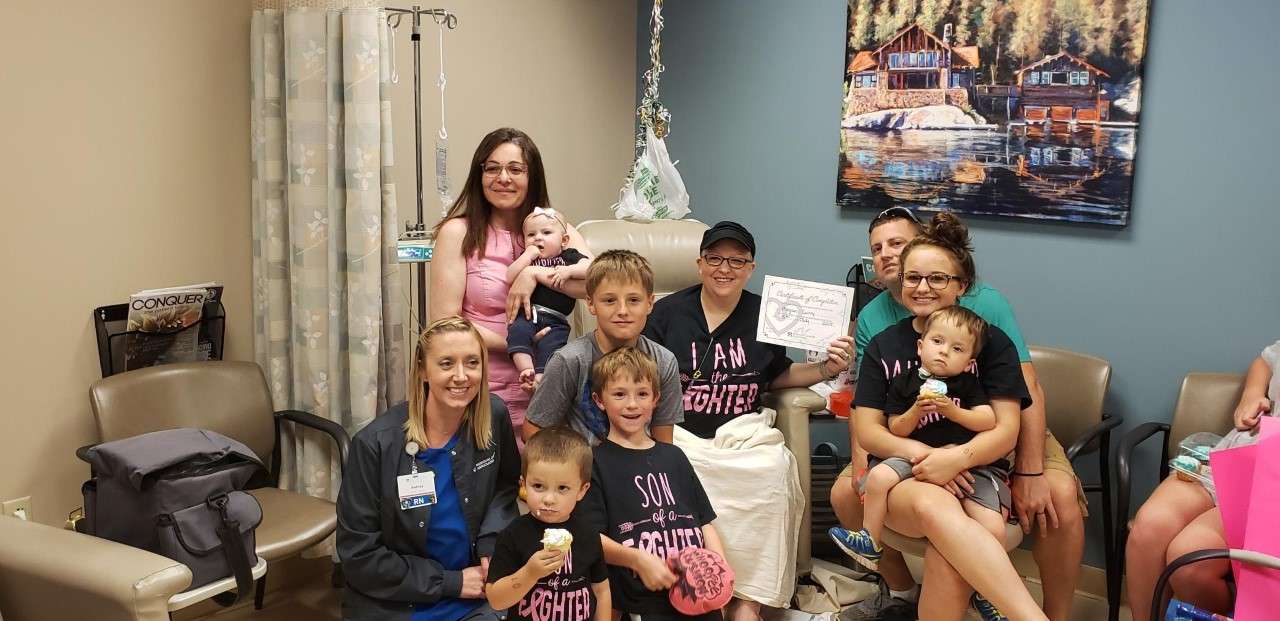 The doctors of Missouri Cancer Associates are passionate about you, your family and your treatment. At Missouri Cancer Associates, a tailor-made approach is created for every patient. Our physicians strive to deliver outstanding comprehensive cancer care to patients and their families.
To limit our patient's travel during treatment, we have developed relationships with doctors and hospitals throughout Missouri to provide radiation therapy close to you. Feel free to review our radiation therapy locations to find one that works for you.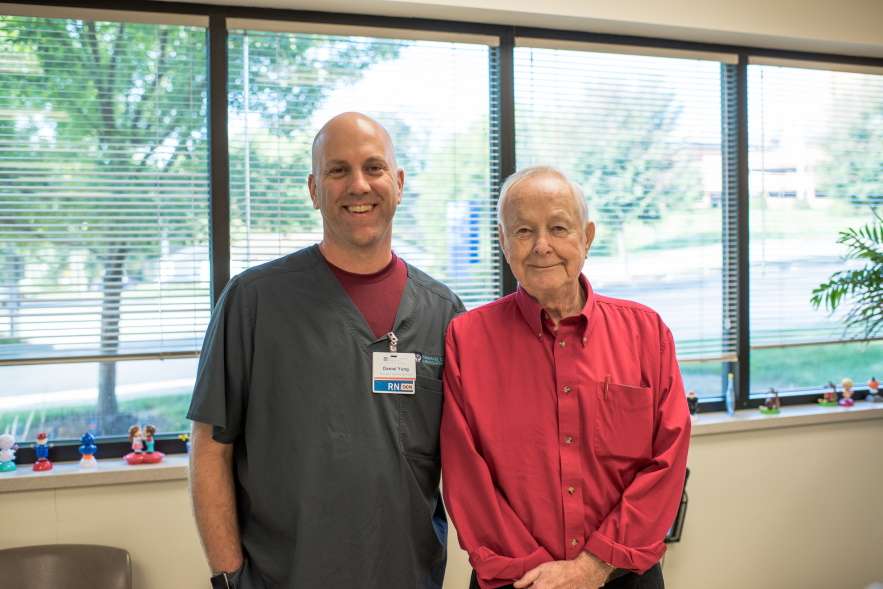 Our goal is for each patient to be informed and educated about their cancer and treatment options. If you have any questions concerning cancer or cancer treatment, please visit Missouri Cancer Associates's Conditions page.
We are a passionate group of individuals centered around caring for patients and strive to deliver outstanding innovative, comprehensive cancer care to patients and their families. Learn more about our company culture.
"From the moment I walked into the clinic, I feel a sense of not just professionalism, but warmth. A sense that the entire staff cares and will do their very best to help."
Lynn Jaxon
"I've never been treated so kind and respected! If you have this type of disease, I would highly recommend Missouri Cancer Associates. I had a bone marrow biopsy and was very fearful. They made it a walk in the park. I can't say enough good things about this organization!"
Shelia Winter
"Very professional and efficient staff. They have a seamless process that makes patients feel comfortable and cared about. The speed of which we were tackling my cancer was incredible. Within two days of my first consultation, I had surgery to remove cancerous tumor and had a long term plan in place for treatment. Dr. Vellek knows his stuff and I wouldn't want to fight this battle with anyone else. Thanks to Dr. Vellek and the amazing staff at Missouri Cancer Associates. I beat colon cancer that had metastasized in my liver."
Roellig Backhoe
"Very courteous staff! They get you in and out, and my doctor, Dr. Andrew Iliff, is a very good oncologist. He explains what's going on and defines the different treatments available and lets you choose what you would like to try first if that's available. I so appreciate the friendliness and down to earth and feeling of the staff for what you're going through very friendly. I would recommend Missouri Cancer Associates. This is an amazing team of total professionals."
Troy Hess
"Since my diagnosis in July 2018, I have received nothing but wonderful treatment from the doctors and staff at Missouri Cancer Associates. Dr. Vellek, Ms. Mung, the nurses, the reception staff, lab, vitals, and … of course … the fantastic staff in the infusion center, have all worked hard to make this journey a smooth one."
Barb Hagebusch
"Dr. Tungesvik is amazing! Missouri Cancer Associates is absolutely the best place to go if you or any of your loved ones are dealing with this disease. I am so thankful to them for, truly, saving my life. After stage III ovarian cancer, I am 2+ years in remission!"
Pamela Rhoads
"Every staff member in every department takes the time out to get to know you as a person, not just a patient. The atmosphere is positive and uplifting. Everyone has taken such great care of me there."
Krista White
"I am so thankful for the outstanding care I have received from Dr. Ramadoss and the entire team at Missouri Cancer Associates. I have been thankful to have a solid plan from day 1, and they have helped me to feel safe as I have continued care during this COVID-19 pandemic."
anonymous
"I was recently diagnosed with Stage 2 breast cancer and from day one I couldn't asked for a better oncology Dr. Balakrishnan and his staff are truly the best, as well as the front desk."
Veronica Arbogast
"Missouri Cancer Associates is a wonderful place. They always make me feel comfortable, regardless of which facility I am at (CoMO or KV). Dr. Makarian and the staff at George Rae are friendly and ready to help with whatever it is I may need. I thank each and every one of them for their help in coping from the first day to this present day!"
Miss Stacey
"I can't say enough good things about the staff here! My mom was diagnosed with breast cancer and from the moment we stepped through the door, we felt so comfortable! From the ladies at the desk, to the nurses, the doctors, ALL AMAZING! Thank you a million times! We are forever grateful to you all"
Joe Sullivan