Missouri Cancer Associates Radiation Oncology Physicians
Lauren Sapp
RN Registered Nurse
Lauren graduated in 2021 with her RN. She previously practiced as an LPN, working for two years at Boone Hospital in general surgery. Lauren was born and raised in Columbia and owns a home with her boyfriend and two dogs. In her free time, Lauren loves to craft, sew, read and attend renaissance fairs and historical reenactments. She also enjoys grilling on the back patio and lounging with the dogs.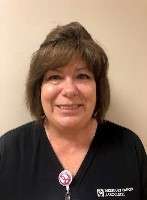 Debbie Wilson
LPN Licensed Practical Nurse
Debbie has been practicing as an LPN for 35 years in almost all fields of nursing. She graduated from the nursing program at State Fair Community College in Sedalia in 1985. She spent the last six years living and working in northern Wyoming, an adventure she enjoyed very much. Debbie spent a lot of time in the Big Horn Mountains and Deadwood, South Dakota. She returned to Missouri to be closer to her family. In her spare time, Debbie enjoys gardening, outdoor activities, crafts and DIY projects. She is excited to be a part of the MCA team.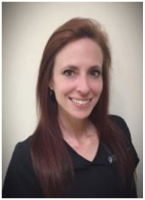 Gretchen Boughton
Medical Assistant
Gretchen has been with MCA since 1992. Her duties include assisting physicians with procedures and navigating patient flow. "Our patient's ability to smile through it on good days and fight through it on bad ones are attributes I admire most. They are warriors and I am honored to be a part of their journey. Their overall comfort is my priority." In her free time, Gretchen enjoys spending time with her son, two granddaughters and two grandsons, attending concerts with her husband and dabbling in DIY crafts.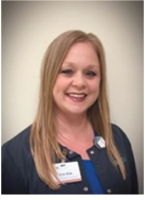 Kimberly Kite
RT (R) (T), Chief Radiation Therapist
Kim graduated from St. John's School of Radiologic Technology in 1994 and from the University of Kansas Medical Center Radiation Therapy Technology in 1995. She spent the first 5½ years of her career in Springfield, Missouri, before joining MCA in June 2001. Kim has served as a representative of the Clinical Advisory Council within the US Oncology Network since 2011. In her spare time, she enjoys physical fitness, music, watching football, softball and spending time with her family. "Radiation oncology has changed immensely over the last 25+ years and I enjoy the challenges that come with cancer care. Getting to know the patients and their families, while providing compassionate care is what I enjoy the most!"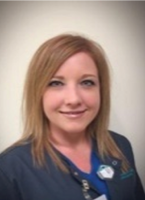 Michelle Hammond
BSRT (R) (T) Staff Radiation Therapist
Michelle graduated from the University of Missouri in 2004 with a Bachelor of Science degree in radiologic technology. She continued her education at Barnes-Jewish Hospital College with a bachelor's degree in radiation therapy in 2005. Michelle is married and has two little girls. "I enjoy all the wonderful people I meet! Along with the precision and accuracy of my job, I hope to also be listening ears and a friend to lift patients through their treatments!"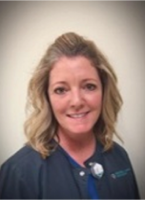 Tricia Stingley
RT (R) (T) Staff Radiation Therapist
Tricia has worked at MCA since May 2003. She studied radiation therapy at Avila College and completed her clinical training at St. Luke's Hospital in Kansas City. She and her husband have two daughters in college. She enjoys caring for her patients every day and being a part of their support network.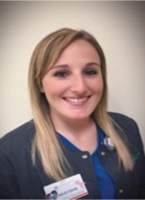 Akaysha Diekmann
BSRT (R) (T), Staff Radiation Therapist
Akaysha has worked at Missouri Cancer Associates since October 2016. She received a bachelor's degree in radiologic sciences from Northwest Missouri State University and then furthered her education studying radiation therapy at Southern Illinois University – Carbondale. In her free time, she enjoys trout fishing, spending time with family and playing with her dogs. "I enjoy working at MCA because I get to interact with the patients each day. I love getting to know them and I enjoy being a positive, smiling face during this difficult time in their lives."
Paula Diggins
RT (R) (T), PRN Staff Radiation Therapist
Paula began working in radiation therapy in 1976 at Boone Hospital. She joined the MCA team in November 2005. "The best part of my job is interacting with all the patients". In Paula's spare time, she enjoys being with her family and training her border collies.
Sidney Mortenson
RT (R)(T), PT Staff Radiation Therapist
Sidney graduated from State Fair Community College with an associate degree in allied health and applied sciences. She continued her education in radiologic technology at State Fair College and in May 2020 became a registered radiologic technologist. Sidney graduated from the Washburn University radiation therapy program in July 2021. "I love coming to MCA and working alongside this team and learning more and more every day so that I can provide quality care to my patients in my new career."
Erin Johnson
BSRT (R) (T), PRN Staff Radiation Therapist
In August 2021, Erin completed her radiation therapy clinical rotation at BJC in St. Louis and graduated from Southern Illinois University. She currently covers the George Rea and Missouri Cancer Associates sites of service. Erin has three siblings and two nieces and two nephews. Her favorite outdoor activities are swimming, hiking, and cycling. "I love the fact that I am helping people at one of the worst times in their lives."
Katheryn (Katie) Jones
BSRT RT (R), Radiation Therapy Student
Katie graduated from Northwest Missouri State University in May 2021. She will graduate from the Washburn University's radiation therapy technology program in July of 2022. When she isn't studying, Katie works part time at the university in radiology and loves spending time with her fiancé Truman and their dog Mickey. "My favorite thing about the health care fields is being able to help people."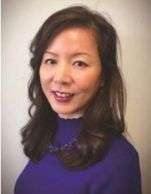 Iris Ouyang
Chief Physicist
Iris has been a certified medical physicist by the American Board of Radiology for more than 20 years. She has worked at esteemed academic institutions such as Loyola University as staff physicist and Henry Ford Health system as lead physicist as well as several celebrated community hospitals. Her broad experience, enthusiastic nature and passion for patient care have long been recognized. She served as president of Great Lakes Regional Medical Physics Society in 2005. Along with her current chief medical physicist duties, Iris is currently co-chair of US Oncology Network's Radiation Therapy Policies and Procedures. "Providing the highest quality care while ensuring safety to all patients is always my number one priority."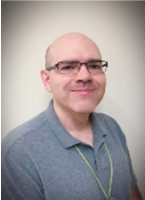 Mark Tucker
Physicist
Mark is a medical radiation physicist who has worked at Missouri Cancer Associates since 2011. His duties include the routine testing of radiation-delivery equipment, assisting physicians with the planning and delivery of special high-dose-rate (HDR) radiation treatments, and generally helping to ensure that all radiation treatments are delivered safely and accurately. In his spare time, he enjoys spending time with his wife, playing guitar, exercising, reading and keeping his cat out of trouble.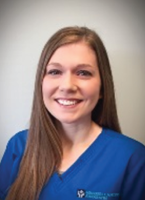 Abby Samek
CMD, RT (R) (T) Certified Medical Dosimetrist
Abby has been a medical dosimetrist with MCA since November 2005. Her role in the radiation therapy department is to work with the radiation oncologist to design a unique treatment plan for each patient. Abby is married and has two children. She enjoys spending time with family and traveling. "Although most patients never meet me, I take pride in knowing that I've played a crucial role in their cancer treatment."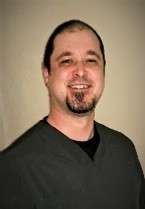 Nathan Long
CMD, RT (R), Certified Medical Dosimetrist
Nathan received his Associate of Applied Science in medical radiologic technology from State Technical College of Missouri, a Bachelor of Music from Southeastern Louisiana University and a Master of Science in medical dosimetry from John Patrick University. As a medical dosimetrist, Nathan works as a team with the physicians and physicists to create plans for treatment delivery. Nathan is married and has two children. In his spare time, he enjoys spending time with his family, exercising, golfing, playing music, attending concerts and traveling.
Piper Klausmeyer
RT(N)(ARRT), CNMT, PET, PET/CT Technologist
Piper graduated from the University of Oklahoma in 1992 with a Bachelor of Science degree in nuclear medicine. She spent her first 10 years working in Wichita, Kansas, as a nuclear medicine technologist before moving to Columbia. She continued to work as a nuclear medicine technologist and PET technologist at Boone Hospital for 14 years. She joined Missouri Cancer Associates in May 2015 as our PET technologist. She enjoys reading and spending quality time with her friends and family. "Working at MCA has taught me that everyone has a fighting chance. We should all fight as hard and strong as our patients do, every day."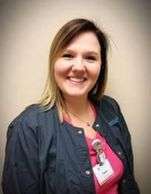 Taylor Rackley
BSRT (R) (CT), CT and X-Ray Technologist
Taylor is originally from St. Louis but came to Columbia for school in 2014. She graduated in 2018 from Mizzou's radiography program and joined the MCA family in 2019. She looks forward to getting to know every patient she meets and strives to be the patients' ray of sunshine each day. "MCA patients are what make our jobs the best on the market."
Sonja Crozier
RT (R) (CT), CT and X-Ray Technologist
Sonja works in our CT and X-ray departments. Sonja joined Missouri Cancer Associates team in 1998. "My mission here is to make each patient feel like it's one of the best 15 to 20 minutes of their day."
T.J. Burns
RT (R) (CT), PRN CT and X-Ray Technologist
For the past 20 years, T.J. has worked as a CT and radiology technologist. He graduated from Metropolitan Community College – Penn Valley in Kansas City. He loves working with patients and giving them the best possible care. In his free time, he enjoys camping and biking with his wife and three children.
Mark Gehlert
BSRT (R)(CT), CT and X-Ray Technologist
Mark graduated from Southwest Missouri State University/Cox Health Systems School of Radiology in 1994. Mark has been employed with MCA since February 2003. He has vast experience in radiology and CAT scan procedures. He helped implement and maintains Missouri Cancer Associates CT accreditation through the American College of Radiology. "I am proud to be part of the team at MCA. I feel we provide the best cancer care in mid–Missouri. We strive for excellence."