Genetic Education and Testing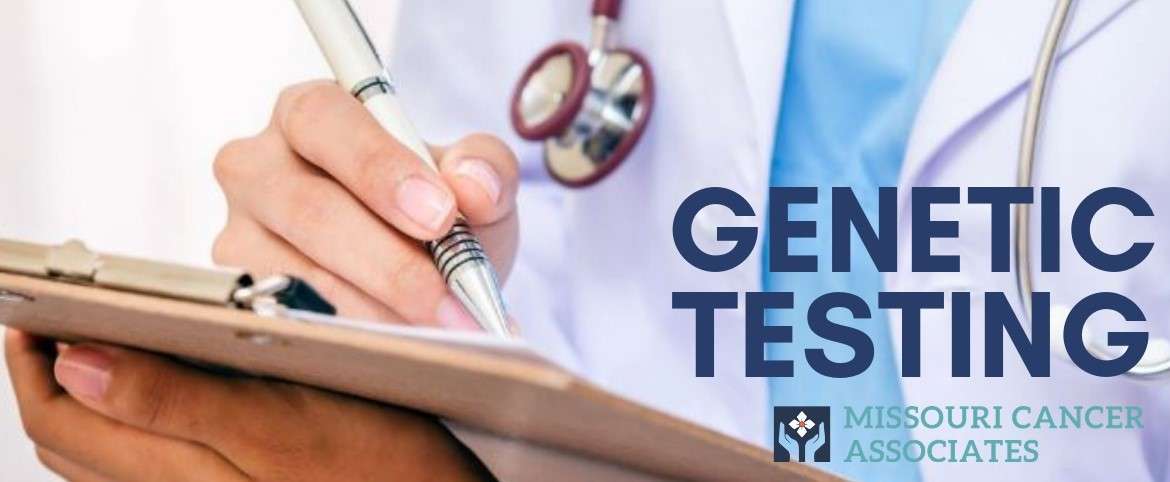 Genetic testing can help determine if you have an increased risk for certain types of cancer. It can provide early detection, reduce cancer risks, and saves lives. Early detection is one of the most important things you can do to protect your health.  While you cannot inherit cancer, you can inherit a higher risk for developing it.
Would genetic testing be helpful for me? Consider the following questions: Have you are any of your family members (mother or father's side) had …
Breast cancer before age 50 or male breast cancer at any age?
Ovarian cancer at any age?
Colon and/or rectal cancer before age 50?
Endometrial (uterine) cancer before age 50?
10 or more cumulative colorectal polyps (also known as adenomas)?
Two or more members of the family diagnosed with melanoma?
Ashkenazi Jewish heritage?
Bilateral cancer management (cancer in paired organs e.g., both breast)?
Multiple primary cancers?
Known gene mutation in the family?
If your answer to any of these questions is "yes," you may wish to consider a comprehensive genetic evaluation and testing if indicated.
Why are some families more affected by cancer?
Some people have an increased risk of developing cancer because they inherited certain genes from their parents. Genes are the instructions that help the body function properly. If a gene is mutated, it can interfere with the cells normal function and increase the chance of certain cancers. Approximately 10% of all cancers are caused by an inherited mutated gene. Most cancers, however, are not inherited. Most cancers occur by chance or are caused by exposure to cancer causing materials, such as tobacco smoke. Just because someone your family has had cancer, does not necessarily mean you or another family member will inherit cancer.
Genetic Risk Evaluation and Testing
Our cancer genetic educators, Gloria Drouin APRN, FNP-C and Mung Chin, MSN, NP-C, OCN, is certified in cancer genetics. Your initial genetic evaluation session will focus on questions and concerns about your or your family's risk for cancer. During the visit, we will:
Gather a three-generation family history, focusing on cancer history.
Discuss the risks, benefits, and limitations of genetic testing.
Obtain informed consent for genetic testing when appropriate.
Discuss options for risk management.
Gloria will then discuss the option of testing and will explain the relevant gene(s) and associated syndrome in terms of cancer risk and medical management issues. Common concerns of genetic testing, including issues of insurance discrimination and confidentially, will be discussed. Possible results of genetic testing, as well as a cost and logistics of testing, insurance coverage, or options if insurance does not cover, will also be reviewed. She will help to guide you in making the best decisions regarding genetic testing for yourself.
How can I schedule an appointment?
To schedule an appointment at Missouri Cancer Associates:
Breast cancer genetic testing can change you and your family's future. 
For Marty, Cindy, Sam and Heather's journey, 
click here.
The American Cancer Society's Genetic Testing for Cancer: What You Need to Know site provides additional information.