Bill is a Missouri native with a vast health care background and decades of experience specializing in emergency care. We're so excited to have Bill join our team of health care professionals! Read his full bio here.
When did you know you wanted to become a nurse?
Nurses are often asked why they wanted to be a nurse. It is a reasonable question considering they are caring for many people. A typical answer might go something like this: "I just want to help others." However, the question begs for more of an in-depth and introspective view. I believe my quest for nursing began with my parents, who were caring, loving and displayed strong work ethics, though not in the medical field. Nursing is hard work that entails all of the traits that my parents exhibited. I became a nurse to honor my parents, enter a stable profession and become exceptional.
Why did you choose the health care field?
I chose the health care field because of the influence that we have to impact patient lives, comfort and longevity. I want to advocate for the well-being of patients and coworkers, to make the health care environment not just a place of work and distress but a place of friendships and healing. I earned my RN degree and worked in emergency departments and briefly with a helicopter service. Since becoming a nurse practitioner, I have worked in emergency departments at Fitzgibbon Hospital and Boone Hospital. Throughout my health care career, I've helped people in their time of need and most scared moments by providing a calm presence.
How did you get your start into health care?
My story began in the health care field as an EMT paramedic. I enjoyed the rush and instant gratification of patient improvement. I brought passion and compassion to each patient I encountered. I wanted to "save" every patient that I encountered and knew no other caregiver could be as effective or as caring as I was. I enjoyed the out-of-hospital experience; however, with the closed loop of EMS, I knew there was more I could do. Naturally, I gravitated toward emergency medicine in nursing. I have worked in large trauma centers and flown in air-ambulance services to provide life-saving care to critically ill patients. I have seen injuries that the layperson and even other nurses do not want to know about. I have gained experience, respect and trust with patients, families and coworkers.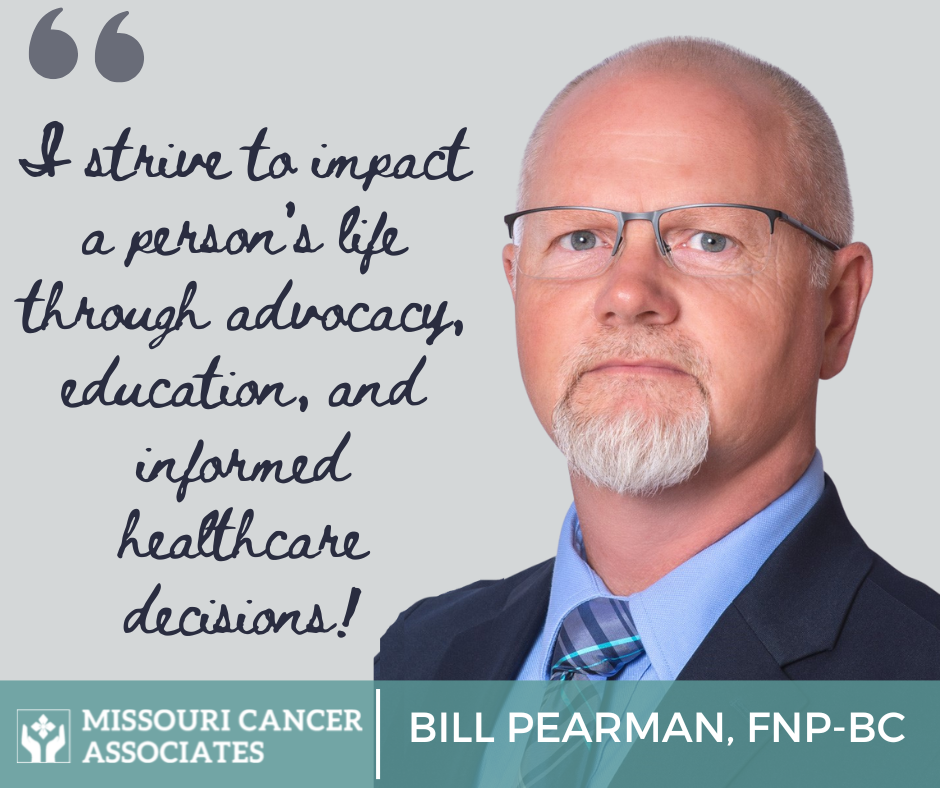 Do you recall any moments as a nurse that stand out?
One of my most proud moments is that I have influenced my daughter to join the ranks, becoming a nurse also. I consider myself a goal-driven person. I began my health care career in 1994 and feel I have successfully advanced in my career. As for my current goals, short term and long term, they are rather simple. No longer do I wish to "save" everyone. I wish to master a different type of challenge. I strive to impact a person's life through advocacy, education and informed health care decisions. Many of the patients that needed "saved" could have been impacted by preventive care that would have averted the action and unfortunate consequences. My long-term goals are to continue my education with specialties such as the Emergency Nurse Practitioner (ENP), become involved in state-wide initiatives and advance the profession of nursing. Values of caring, kindness, passion, compassion, integrity and honor are what drive and define me. The profession of nursing is the avenue that I have chosen to exhibit those qualities. The position of Advanced Practice Registered Nurse (APRN) has given me the opportunity and privilege to become exceptional in the health care field.
Where are you from?
I am from Keytesville, Missouri, a small town about an hour northwest of Columbia. My wife, Becky, and I moved to Sturgeon in April of this year from Marshall. Becky teaches first grade in Moberly. We have two kids, Kristen and Spencer. We have two grandkids, Hudson (3) and Eastin (2), who are the reasons we moved to the area. We have two dogs, Tripp and Jack.
What do you enjoy doing for fun?
I enjoy time with family and my two dogs, watching sports, playing golf, cooking and "Go Cardinals, Go Chiefs." My wife and I are embracing our new home and making it a special place to gather and enjoy.