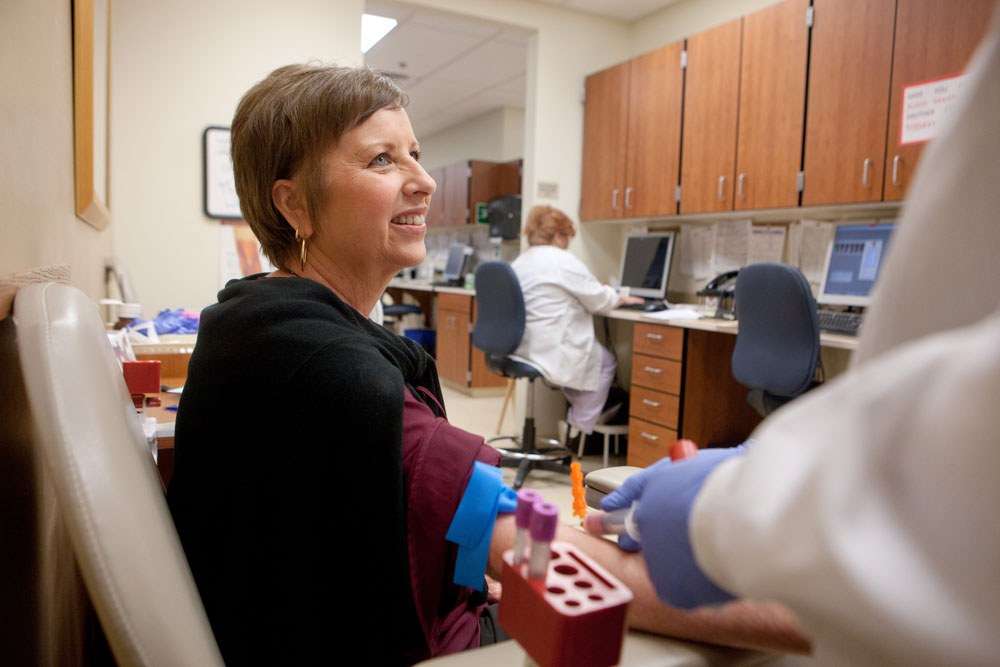 Understand Your Disease
Being diagnosed with cancer is a difficult and painful process, Missouri Cancer Associates wants to provide you with resources and knowledge to help educate you and your family on what to expect. Cancer comes in many different types, diagnosis and treatments, if you have any questions please feel free to call Missouri Cancer Associates to discuss any questions or concerns. Also, we have provided online resources on cancer types and conditions.
Request An Appointment
You or your physician's office can call or go online to schedule your first appointment. Our Patient Experience Center is available to assist you Monday through Friday from 8 AM to 4 PM at (573) 874-7800.
Verify Insurance Coverage
To see if your insurance is accepted, please check Missouri Cancer Associates' provider list. However, to avoid confusion we encourage you to contact your insurance company before your first appointment to verify coverage.
Patient Forms
We know your first visit will be filled with many questions and some worry, but here at Missouri Cancer Associates, we take pride in answering all of your questions and making your visit as worry-free as possible. One way we do this is by providing online fillable forms for your first and subsequent visits. Complete the New Patient Packet and Release of Information Form, print a copy, and bring it with you to your first visit.